As the founder of Precious Vessels 

Pentecostal Ministries I have been 

praying and trusting God for friends 

and organizations that I can network 

with towards fulfilling the call of the 

Great Commission.

I was called of God as a young child, but it was not until I was an adult that I fully yielded and responded to the call and now am ministering to God in both prayer and worship while at the same time ministering to the hurting world with the Gospel and discipling them towards the full knowledge of Christ and into maturity in HIM.

An Interdenominational 24/7 Fasting & Prayer Center

In our ministry we have a vision of constructing and opening a 24/7 Fasting and Prayer Center within the City of Kisumu. Saints are forced to climb up the mountain when they want to fast, but this is very cumbersome during rainy seasons.

24/7 Fasting and Prayer Center

We would eternally appreciate your support both financially and prayerfully, as well as connecting us with those who have a heart and the resources to help us meet these expressed needs. Precious Vessels Pentecostal Ministry is a registered non-profit

in in the country of Kenya.

Pastor John Omandi

Appreciatively send your donations to:             

Precious Vessels Pentecostal Ministries              

P.O. Box 3963                                                

Kisumu 40100                                                 

Kenya    

                       OR

Through GoFundMe :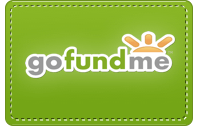 To read and see more pictures....